Storytelling in Business Management
A three-hour course powered by Panthera Solutions
Virtual Classroom. 14 June 2023
Delivery schedule from 2.00pm to 5.00pm CET
Stories eat numbers for breakfast: an upskilling pathway
This ageing knowledge acts as a double-edged sword for business leaders. 
How can we get empowered through that? Connecting pieces of evidence to a business case creates a narrative. How to bring the evident substance into a narrating form? Can you create a genuine story that can be plausibly conveyed to clients, colleagues, investors and regulators? Why should we even work on telling a story when developing a business? How to distinguish between leading versus misleading storytelling? 
Academy, in collaboration with Panthera Solutions, has designed  an upskilling path for a refreshingly new perspective on advancing the quality of your business hypothesis.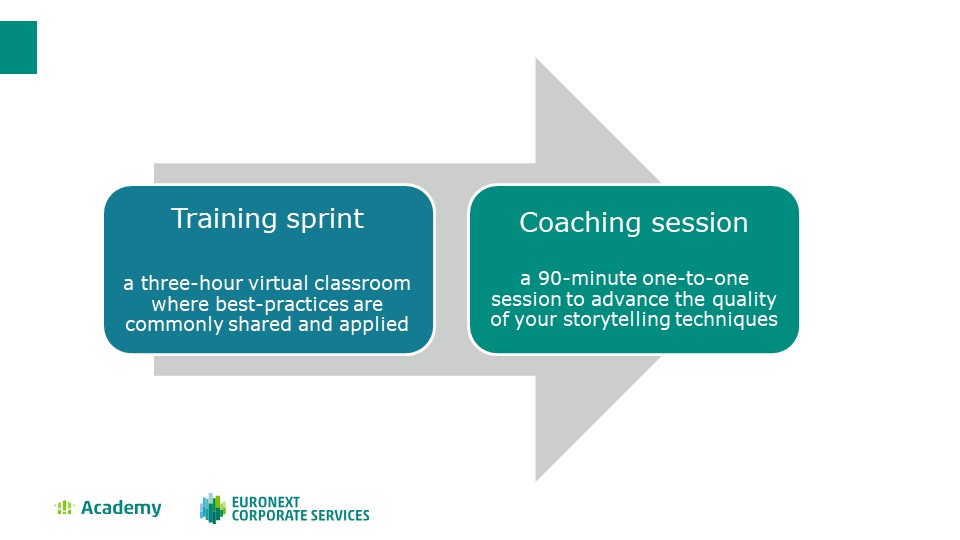 Who should attend
This full programme is designed for corporate, business and investment Professionals who want to excel in leading storytelling.
Course leader and mentor
Mag. Dr.  Matthias Strolz - Behavioral Design Specialist / Panthera Solutions Sarl
Matthias Strolz has become known as a successful organizational developer in the for-profit, non-profit and political domains. His work on systemic organizational development is complemented by a deep intrinsic motivation for nurturing talents. His best-selling books on personal development are representing an expression of this motivation.
The Coaching session 
Following the 3 hour knowledge-sharing session, participants have the opportunity to book a 90-minute one-to-one on demand session to deep dive their personal storytelling practice.
The session aims at creating continual progress along your development path.
As the coaching session is on demand, Academy will accommodate your date and time request on the basis of the mentor's availabilities.

This course is powered by: